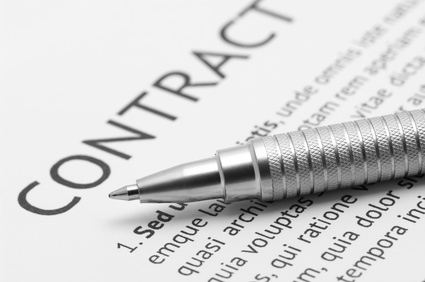 We get phone calls quite often from people asking how to solve the issues related to the clauses below. Many times we're successful in helping resolve this issues surronding enforcement of the clauses, but it would be better if our clients negotiated agreements that contained a business dowturn clause, and they were able to remove the evergreen.

1. Try to add: Business Downturn Clause

The past few years have been difficult for many companies, an overwhelming number of companies have downsized, however many of the telecom and wireless contracts signed by these companies were during better times and contain a higher Monthly Minimum or Minimum Annual Revenue Commitment (MARC) than is currently being utilized, allowing the carrier to bill for the shortfall.

Including a "Business Downturn Clause" in the contract would have allowed the opportunity to renegotiate the Monthly Minimum or Minimum Annual Revenue Commitment (MARC) and avoid any payments to the carrier because of falling short.

2. Try to leave out: Evergreen Renewal Clause

One of the most difficult situations we face is when trying to help a client undo an agreement that has auto renewed, and at rates significantly higher than market rates. Many times we can get creative to help customers but often times the carrier will enforce the clause and leave the customer with few options, although this varies by state. Best to make sure this is removed from your agreements.